View Japanese Site
* Hawaiian Gold Jewelry * 30 Day Money Back Guarantee * Lifetime Warranty * Shipping is 7-10 days * FREE SHIPPING for continental US, Hawaii and Alaska! 808-739-9797
Click here for the details...
.
HAWAIIAN GOLD JEWELRY DISCOUNT SALE - 35% OFF! MASTER PAGE
32% off entire website!
-
Click here to view testimonials from recent purchases
.
30 Day Unconditional Guarantee
If you are unhappy for any reason with any of our jewelry you may return it for a full refund or exchange within 30 days of purchase. There is a 10% restocking fee for all returned items over $500.00. Shipping & Handling fees excluded. We do not accept returns for custom jewelry orders (your name or initial engraving).
The Security Tag attached to the jewelry must not be removed.

Hawaii Gold Jewelry.Com is full service online jewelry website offering Hawaiian Heirloom jewelry. Our mission is to provide quality Hawaiian jewelry products and services and practice integrity in all that we do. Over
900+ high quality
Hawaiian 14K Solid Gold Jewelry items (made in Hawaii) are featured on our website.
Here are some facts:
Quality - The quality and craftsmanship of this 14K solid gold jewelry is very high and we stand behind it with a 30 Day Money Back Guarantee and a Lifetime Warranty.


Local / Hawaii Based / Trust / Integrity - Owned and operated by software engineer/developer Ernest Abrams (MaBusiness Consulting). A well known/established Hawaii based company in Honolulu, Hawaii for over 18 years! Call us anytime 808-739-9797.


Prices - Our prices are very competitive. We purchase directly from the manufacture with no middleman. We are not going to be the cheapest because of our high quality, but we keep our marketing cost very low, allowing us to offer great prices.


Official/Real - All our jewelry is stamped with the manufacture's federal registered trademark and are stamped with metal fineness mark of 14K. Nothing fake here at all.


Secure Website Tranactions - HawaiiGoldJewelry.com entire online ecommerce system driven by Safe and Secure PayPal and populated by the MBC DirectoryMaker. Click here to see why Safe & Secure PayPal&trade is the best way to shop online;. PayPal makes people feel comfortable when shopping online.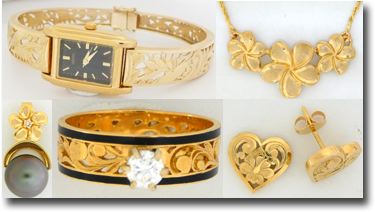 Back to the top
<!#997MultiTitleStart>HAWAIIAN GOLD JEWELRY TESTIMONIALS<!#997MultiTitleEnd>
<!#997MultiTableStart>
L.G. from Massachusetts

7/9/2016 - THANK YOU for the gorgeous Plumeria Scroll bracelet that you sent so quickly and securely. It is all that I had hoped for ... and more !!!!!!!! Again, THANK YOU for being so patient and answering all my questions. I am one happy and more-than-satisfied customer. God bless you. Aloha !!!!!!!!!!

L.G. from Massachusetts View more testimonials...
---
Pamela Zeff - Sacramento, CA

5/13/2016 - Thank you I received the scallop ring and it's beautiful and fits perfectly mahalo

Pamela Zeff View more testimonials...
---
Tracie Todd - Costa Mesa, CA

5/13/2016 - Mahalo Mahalo Mahalo! !!!Thank you so much for the quick delivery of my bangle bracelet. I LOVE IT!

Have a Great weekend
Tracie Todd View more testimonials...
---
Connie Pontoppidan - Rocklin, CA

2/15/2015 - The pendant (Hibiscus Pendant) is very sweet so I am very happy. Thank you for the good service.

Connie Pontoppidan View more testimonials...
---
Rob Hart - Rocklin, CA

12/26/2015 - My wife LOVED the plumeria bangle watch. I hope more people are able to enjoy such beautiful pieces.

Rob Hart
---
Dieter Klaubert - Arroyo Grande, CA

12/23/2015 - Ulu Quilt Pendant arrived today and is more beautiful than the pictures.

Dieter Klaubert
---
Rosemary Fontana - Westchester, IL

11/12/2015 - Mahalo Mahalo Mahalo! !!!I cannot thank you enough for getting my order to me by the date I needed it. You are a man of your word and your customer service is honorable. You will be making one man very happy when he sees his gift. The fish hook is all I hoped it would be.

The best to you
Rosemary Fontana
---
Lindsay Harrison - Encinitas CA

8/4/2015 -My husband and I are so grateful for all your help with getting my husbands wedding ring! We both love it so much! I was so happy with your company.
---
Anthony Phipps - Santa Monica, California

6/30/2015 - I'm happy that it's easy to get in contact with you. And that your customer service has be excellent. By the way my fiance very much love the ring and she thinks it's the most beautiful thing she's ever seen. She started crying out of happiness. Thank you so much for all of your help.
---
Tracie T - Costa Mesa, CA

3/16/2015 - It's Beautiful, I love it. (Plumeria Drop Pendant - Plumeria Drop Pendant #4,Ê Item #: P0826)
---
Laura & André Klemke - Germany

Back in Germany with our beautiful wedding rings we want to thank you for the amazing service and care.

Best wishes from "icy cold" Germany
Laura & André
http://lauraklemke.de/index.html
---
Ruth Hunsinger - Arizona

I ordered the French cut engagement ring, because I wanted to place my Mothers perfect blue white diamond in a new setting. Ernest was so helpful. He kept in contact with me as he checked on things.... sizes etc... Got my ring with the CZ not mounted as requested. The setting is BEAUTIFUL! This gentleman is a honest professional & I recommend his business to all!
---
Bernadette MacMillan - Yarmouth Nova Scotia, Canada

7/24/2013 - Picked up at noon today... love it!! Thanks!
Bernadette MacMillan
---

Susan Lura - Navada
4/5/2013 - You are a company I can really tell my friends about, as your customer service is THE BEST!
---
Rebecca - North Carolina

4/1/2013 - I received the ring today. Beautiful! I have admired it for a long time. Wish I had ordered it long ago. Thank you.
Rebecca in NC
---
Teresa - New Mexico

1/23/2013 - Thank you greatly. I promise to speak good things about you and your company. In fact my nursing supervisor has bought jewelry from you. She says she is delighted with the quality.
---
Gary - Maryland

12/26/2012 - Its been easy working with you and I will remember that. I appreciate your service
---
A.M. - California

2/11/2012 - We received it and it's perfect! Thank you for making it work!
---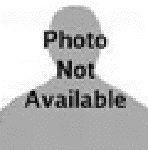 Catherine Clarke - California
I just received the pendant today. Thank you for such fantastic service. The pendant is gorgeous and very detailed in its handiwork. I look forward to receiving many complements when wearing it.
---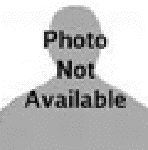 Michael - Yokohama, Japan
The package arrived on Saturday morning. The pendant was perfect and my girlfriend just loved it. Thank you once again for everything you did at such short notice. I know you are a busy man so I really appreciate everything that you did. I am planning a trip to Hawaii in the near future, possibly later in the year. If you have an outlet in Honululu then I'll make an effort to drop by and thank you in person. It is people like yourself that make shopping on the internet so convenient.
---

Emily Key - Honolulu, Hawaii
I just received my ring yesterday afternoon (Dome Cut-out Tapered Ring item# R0461) and it's absolutely beautiful! Even more beautiful than what it looks like from the pictures on the website. I know it sounds like a cliche', but pictures just don't do it justice-- you have to see it to really appreciate it! The quality of the jewelry is as nice as the pieces you will find in a jewelry shop and shipping was fast, too! I'll definitely look to Hawaii Gold Jewlery.com for my next piece of Hawaiian jewelry.
---

Mary Yolande - San Francisco
Product: Plumeria Earring and Bracelet
I just love my Hawaiian jewelry. I get a lot of compliments and the quality is great.
---


Sandy Lupton - Honolulu, Hawaii
Hawaii Gold Jewelry exceeded my expectations! I recently received my order of (Cut-Out Heart Earring - Black Border - Item# E0661) and the earrings looked even better than what I had seen on the website!

My order was delivered to me on time, on the date I expected. Their pleasant and personal customer service will definitely make me come back for more.

I highly recommend Hawaii Gold Jewelry.com to anyone who is looking great deals on beautiful jewelry and expect excellent customer service.
---
<!#997MultiTableEnd>
ref no:10303
---
Please send questions about this website to