Laura & André - Germany

12/14/2014 - back in Germany with our beautiful wedding rings we want to thank you for the amazing service and care.

Best wishes from "icy cold" Germany
Laura & André
http://lauraklemke.de/index.html
---
Ruth Hunsinger - Arizona

5/6/2014 - I ordered the French cut engagement ring, because I wanted to place my Mothers perfect blue white diamond in a new setting. Ernest was so helpful. He kept in contact with me as he checked on things.... sizes etc... Got my ring with the CZ not mounted as requested. The setting is BEAUTIFUL! This gentleman is a honest professional & I recommend his business to all!
---
Bernadette MacMillan - Yarmouth Nova Scotia, Canada

7/24/2013 - Picked up at noon today... love it!! Thanks!
Bernadette MacMillan
---

Susan Lura - Navada
4/5/2013 - You are a company I can really tell my friends about, as your customer service is THE BEST!
---
Rebecca - North Carolina

4/1/2013 - I received the ring today. Beautiful! I have admired it for a long time. Wish I had ordered it long ago. Thank you.
Rebecca in NC
---
Teresa - New Mexico

1/23/2013 - Thank you greatly. I promise to speak good things about you and your company. In fact my nursing supervisor has bought jewelry from you. She says she is delighted with the quality.
---
Gary - Maryland

12/26/2012 - Its been easy working with you and I will remember that. I appreciate your service
---
A.M. - California

2/11/2012 - We received it and it's perfect! Thank you for making it work!
---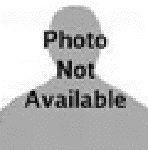 Catherine Clarke - California
I just received the pendant today. Thank you for such fantastic service. The pendant is gorgeous and very detailed in its handiwork. I look forward to receiving many complements when wearing it.
---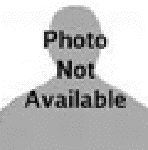 Michael - Yokohama, Japan
The package arrived on Saturday morning. The pendant was perfect and my girlfriend just loved it. Thank you once again for everything you did at such short notice. I know you are a busy man so I really appreciate everything that you did. I am planning a trip to Hawaii in the near future, possibly later in the year. If you have an outlet in Honululu then I'll make an effort to drop by and thank you in person. It is people like yourself that make shopping on the internet so convenient.
---

Emily Key - Honolulu, Hawaii
I just received my ring yesterday afternoon (Dome Cut-out Tapered Ring item# R0461) and it's absolutely beautiful! Even more beautiful than what it looks like from the pictures on the website. I know it sounds like a cliche', but pictures just don't do it justice-- you have to see it to really appreciate it! The quality of the jewelry is as nice as the pieces you will find in a jewelry shop and shipping was fast, too! I'll definitely look to Hawaii Gold Jewlery.com for my next piece of Hawaiian jewelry.
---

Mary Yolande - San Francisco
Product: Plumeria Earring and Bracelet
I just love my Hawaiian jewelry. I get a lot of compliments and the quality is great.
---


Sandy Lupton - Honolulu, Hawaii
Hawaii Gold Jewelry exceeded my expectations! I recently received my order of (Cut-Out Heart Earring - Black Border - Item# E0661) and the earrings looked even better than what I had seen on the website!

My order was delivered to me on time, on the date I expected. Their pleasant and personal customer service will definitely make me come back for more.

I highly recommend Hawaii Gold Jewelry.com to anyone who is looking great deals on beautiful jewelry and expect excellent customer service.
---
<!#997MultiTableEnd>